Half a Generation
Half a Generation, 2011, mixed media, mirror polished steel, sandstone, two channel video, 30' x 10' x 10, McKnight Fellows Exhibition, MCAD, Minneapolis, MN
An inverted sculpture of the Burj Khalifa (the world's tallest building) hand-made from over a mile of 3M reflective tape bejeweled with rhinestones. The sculpture filled a 4 story atrium and overhung a multi mirrored reflector made of mirror polished steel and sandstone. A two channel video plays on either side of the (inverted) sculpture at the ground level. Shot on location in Dubai, one video focus on the landscape and architecture, intercut with a reenactment of the "Eve Democracy" sequences from Jean-Luc Godard's "Sympathy for the Devil".
The second channel of the video contains those elements but also has footage of Dubai's labor camps illegally shot by the artist. Each video has its own soundtrack created from the opening bars of the rock anthem "Sympathy for the Devil" and Muslim calls to prayer that had been posted online by various muezzins. Muezzins are singers who sing the call to prayer - a muezzin is not a cleric. The calls posted online had been enhanced with prerecorded birdsong, and crude reverbs and delays, which were incorporated in the sound pieces.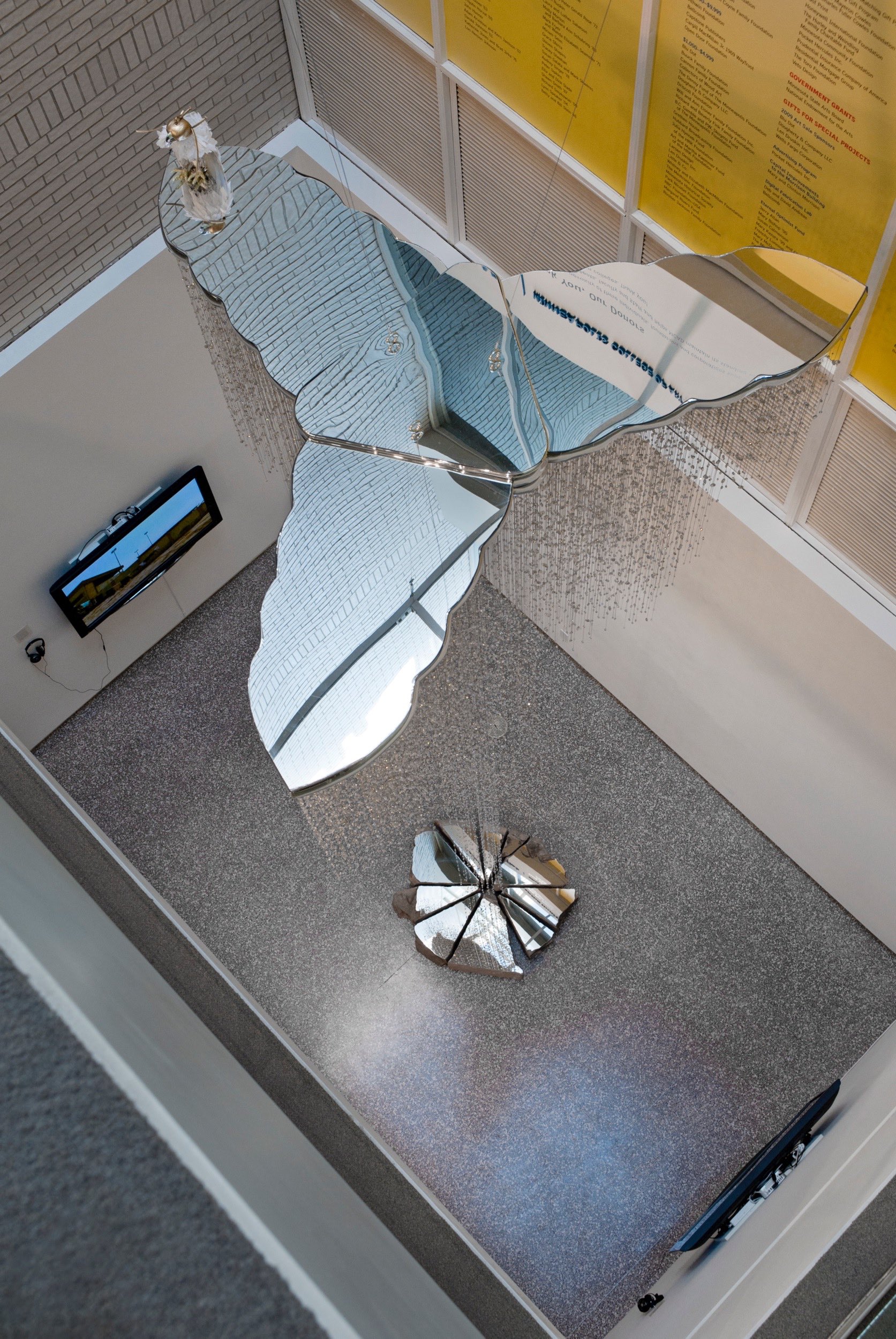 Half a Generation (detail)
Half a Generation, 2011, mixed media, mirror polished steel, sandstone, two channel video, 30' x 10' x 10, McKnight Fellows Exhibition, MCAD, Minneapolis, MN
The 3 lobed base plate of the sculpture was fabricated from the blueprints of the Burj Khalifa and was made to scale.
Half a Generation, 2011, mixed media, mirror polished steel, sandstone, two channel video, 30' x 10' x 10, McKnight Fellows Exhibition, MCAD, Minneapolis, MN (video still)
Half a Generation, 2011, mixed media, mirror polished steel, sandstone, two channel video, 30' x 10' x 10, McKnight Fellows Exhibition, MCAD, Minneapolis, MN (video still)
Half a Generation, 2011, mixed media, mirror polished steel, sandstone, two channel video, 30' x 10' x 10, McKnight Fellows Exhibition, MCAD, Minneapolis, MN (video still)
"half a generation", 2011, left channel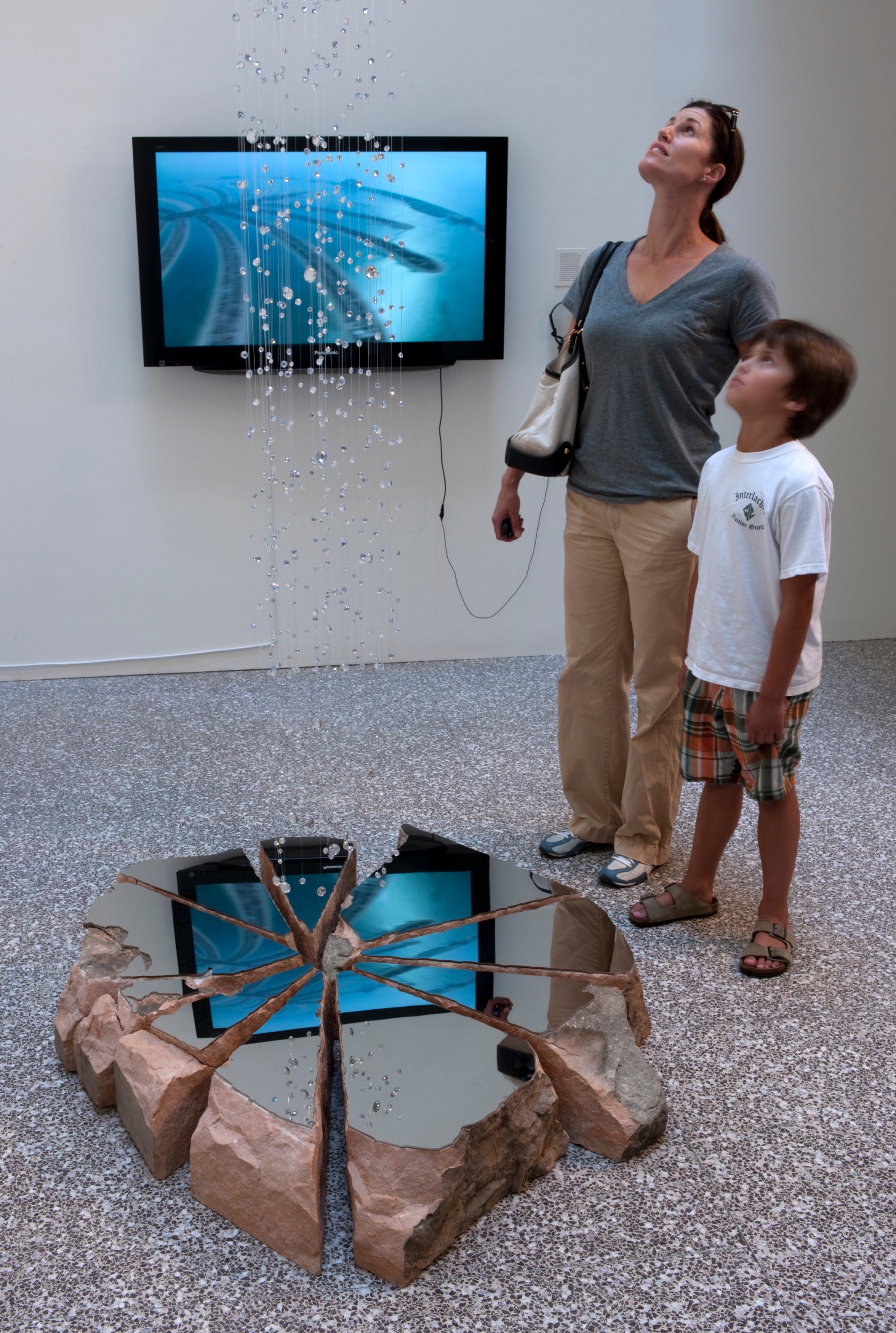 Half a Generation